Summoners, the Necrosword Crystals (the crystals in the Knull Cavalier Preview Bundle) currently have a higher than intended drop rate of 6-Star Champions.

We will be leaving the crystals as is for the time being, but will be correcting the drop rates before Knull receives his official release on October 28th. To ensure that this does not affect anybody that purchased this preview bundle, we will be auto-opening these crystals before that date, but this means you will not see what you received. To avoid any confusion, please open your crystals yourself ASAP.
Definitive proof that unstoppable colossus is an endgame tier line clearer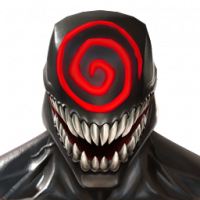 GoddessIlias
Posts: 594
★★★
My friend
@Sungj
has enlightened me as to what constitutes an endgame tier line clearer, (please see below) and only naturally I had to see if I could find any bright spots in my roster armed with this new knowledge. Fortunately, I found one. Enjoy!
This proves, my friends, that unstoppable colossus is an endgame tier line clearer, and here's why.
1) Unstoppable colossus has lots of uses in aq! He can take caltrops in map 6, and in map 7 can deal with tricky paths such as CSWS and buffed up with ease! (Shoutout to red guardian)
2) He can also solo 6.2 Kingpin! As we all know, very little is more important to gauging a champ then their ability to solo easy bosses, and unstoppable colossus checks this box! (See below)
3) Last but not least,
he has a bucket on his head.
Thanks again to my good friend Sungj for illustrating what constitutes an endgame tier lane clearer!