UPDATE: A new Hotfix (v32.2.3) is now being released to address this issue. Please keep an eye on your App Store for this update to address the below issue.
We are currently experiencing an Error when Summoners view a Champion's Synergies while in the Champion Selection screen in Arenas and Duels. We are aware of this issue and are working on a Hotfix to address it. In the meantime, please avoid using the synergy menu to prevent this error and crash. We apologize for this inconvenience. Updates will be posted here:
https://forums.playcontestofchampions.com/en/discussion/293506/error-when-looking-at-synergies-from-champion-selection-screen
Did my account somehow tap into the future?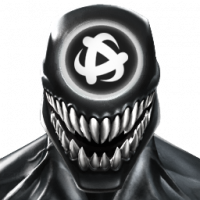 Shadowstrike
Posts: 1,657
★★★★
I logged into my FTP account so I could receive my calendar prizes and the first tile on the banner was a Jabari Panther preview bundle. I immediately clicked on the unit store and found nothing there and also check the featured section as well as the black ISO store and saw nothing there as well.
Has anyone else received a banner like this or did my account magically stumble across information that was never meant to be released?