UPDATE: A new Hotfix (v32.2.3) is now being released to address this issue. Please keep an eye on your App Store for this update to address the below issue.
We are currently experiencing an Error when Summoners view a Champion's Synergies while in the Champion Selection screen in Arenas and Duels. We are aware of this issue and are working on a Hotfix to address it. In the meantime, please avoid using the synergy menu to prevent this error and crash. We apologize for this inconvenience. Updates will be posted here:
https://forums.playcontestofchampions.com/en/discussion/293506/error-when-looking-at-synergies-from-champion-selection-screen
Nova buff re-think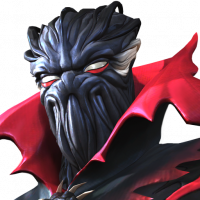 Luciferiamdevil
Posts: 72
★
Nova buff is in great controversies for days now and I know many of you might say that he is defensive champion but as far as I remember he was defensive champ even before his buff and was giving a pain to everyone who faced him, with this buff nothing has changed for him in terms of his value in defense bcz to be honest not too much has changed for him except for some sp2 damage given the right scenario and great RNG plus the worst playstyle any character has in this game. His defensive value was pretty good but we needed his buff to make him more valuable to us in offense in my opinion and
@Kabam Miike
@Kabam Zibiit
It was better if you buffed any other champ and left him for a buff in near future than lazy buffing this guy and I request you to please reconsider what you've done with him.