Help with act 6.3.5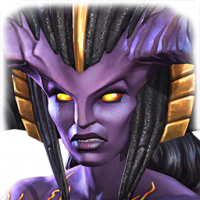 doctorb
Posts: 1,124
★★★
I'm trying to get TB before July 4th so just going for completion. I decided to try the Luke cage pathway. Who did u use against Darkhawk?

Magneto is not the best due to damage cap.

Any help appreciated.

My other team members include redneto for mysterio boss, sunspot for mephisto, and maybe Apocalypse with cable for synergy.