Earlier today, there was an issue where Summoners that logged on shortly after the Login Calendar switched over for the day didn't receive the Cosmic Ghost Rider login crystal. We've fixed the issue for players receiving the crystal now but will have to collect data and send out the crystal to all players that didn't receive it next week. We apologize for this inconvenience and look forward to making it right for you all.
My first 6* r2
Ksp_2099
Posts: 735
★★★
It's Sorcerer Supreme
So, I don't have much experience with her. As I have already r5 BWCV.
But, recently I have done the exploration of cavalier EQ, and in mystic quest Sorcerer supreme and Claire was my MVP. I really like her playstyle.
And in some content, I remember her regeneration on block is so awesome.
So I r2 her, seeing some great potential. ( My mystic iso and catalysts were expiring)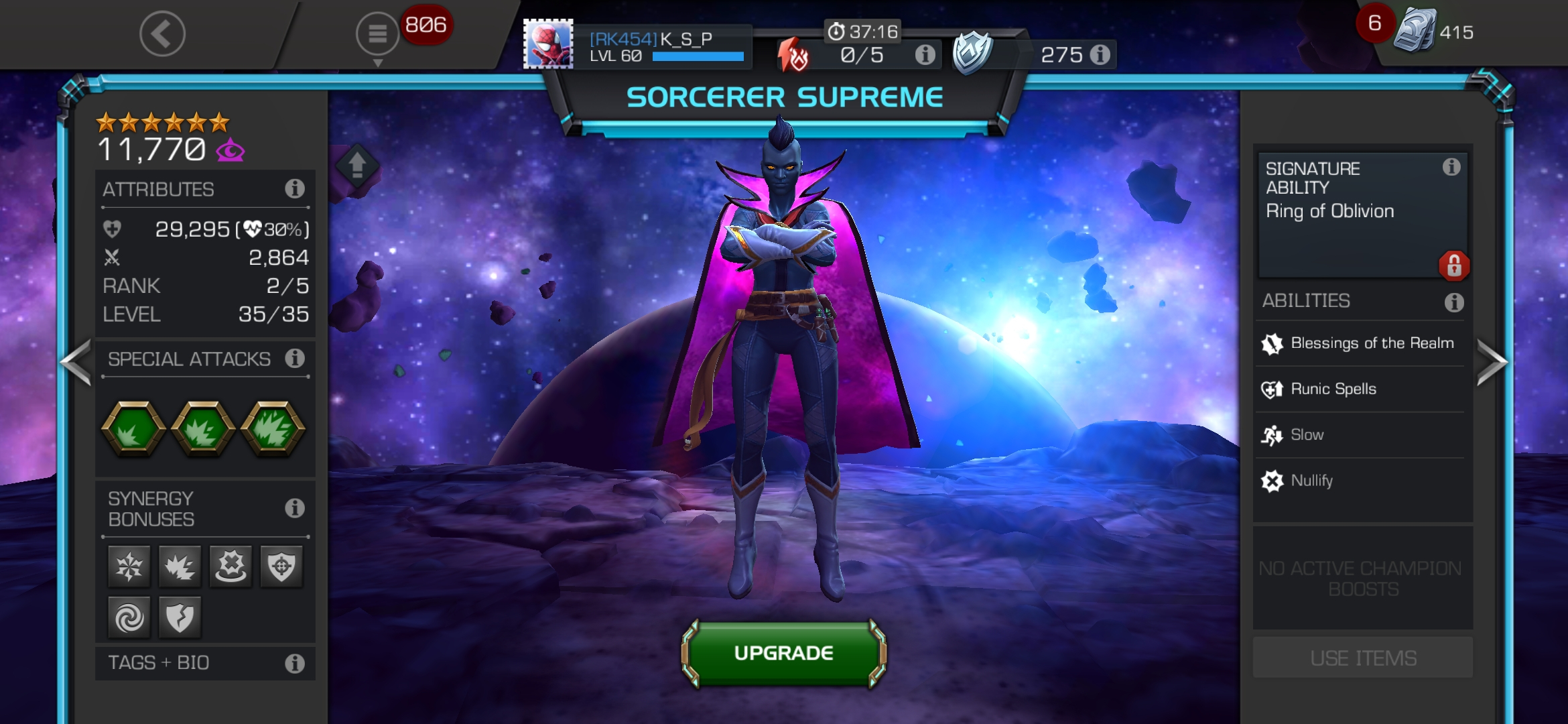 She has good prestige even unawakened.
I just wanna ask how often do you use her.
Is she worth r2? , Why you use her?
Just wanted to know how helpful she is?
Is there any secret tip for using her?
Thanks for your suggestions