Rank 3 options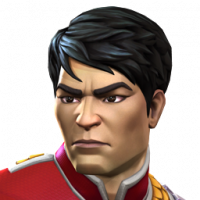 B_Dizzle_01
Posts: 1,541
★★★
Got a mystic and mutant T5CC. Debating between doom and BWCV for rank 3. Have both as maxed 5*. Prestige isn't something my alliance worries about. Just overall benefit. I do run suicides. Thoughts.
Also formed a mutant. Have 1-2 mutant rank up gem as well.
Prof X needs high sig? Not interested in omega since not duped. Have max 5*200. Iffy on havok.