Will next featured 6-star be worth saving for?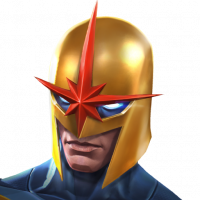 altavista
Posts: 289
★★
Unless I'm mistaken, Shang Chi and Mister Negative should be in the next crystal in June, along with Mangog, Odin, Jabari Panther, and Silver Centurion. None of them seem like outright duds, and all seem to bring something useful to the table (Prefight, Cleanse, etc). Shang Chi, even as a 3-star, is really fun to play with and seems to be very good.

Seeing as how Carina's challenge could net one 15k 6-star shards quickly, I was wondering if people think, based on the new champions solely, that it could be worth saving those shards for the next featured (with the baseline acknowledgment that Basics are generally better than going with Featured).