Monthly Quest Cav - 3.2 Power Shield Path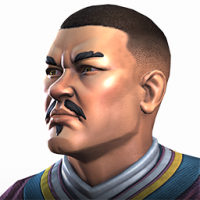 Adevati
Posts: 183
★★
I don't feel like this is working properly.

Fighting Magneto with max 5* CapIW. His SP2, with 5 Kinetic Charges, and the Fury is landing at 26-29K crit. That's low for normal standards let alone a 400% boost.

No debuffs on CapIW and 1-4 weakness debuffs on Magneto. Am I missing something?

Next fight of Colossus vs Jabari Panther didn't seem like it was 400% either.
This discussion has been closed.