Summoners, we are aware of an issue where the Summoner Sigil's Golden Circle Quest is not available to all players. We are continuing to investigate this. We will be sure to compensate for any missed Gold once we have fixed the issue.
Add duel targets for all champs and boost them to make sure they appear as the top search results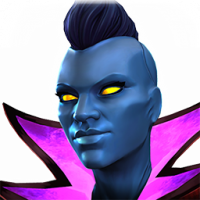 Man_Bat
Posts: 327
★★
This was a QoL feature promised in last year's dev diary and seemed to have been implemented fairly well at the time. But since then many champs have become unsearchable and it's often hard to find specific duel targets.

Please revisit this feature as it is very useful and probably very simple to fix. My guess is that the official duel target accounts can probably be tagged and boosted by the engine executing the searches.
Post edited by Kabam Valiant on