Ant-man Glancing AA, Mysterio and OML basic attacks.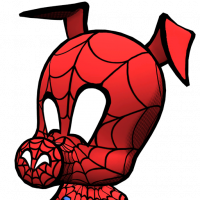 Pulyaman
Posts: 2,365
★★★★★
I was curious because I remember a thread that mentioned Archangel cannot inflict bleed on Ant-man even though AA is supposed to immune to AAR and attacks that are glanced have their ability accuracy reduced.
So, I dueled the generic ant-man with all 3 champs and found that the glancing call-out pops up for all 3 champs. I even had a case of Mysterio not gaining chemical gas passive if his second medium attack is glanced which is not supposed to happen.
My main reason for bringing this up is if Ant-man wins the vote and is in line to get buffed, the interaction needs to be looked at. We also have CAIW and Storm X who have glancing in their kit, but ant-man is the one that gets the most attention being that he is the OG glancer.
Also, I found the old thread
@Kill_Grey
opened and no mod has responded that they would even get this checked out, hopefully, someone will take a look at this one.