How can I proceed hereafter?

The_beast123
Posts: 2,030
★★★★
So, the following are the pictures of my roster.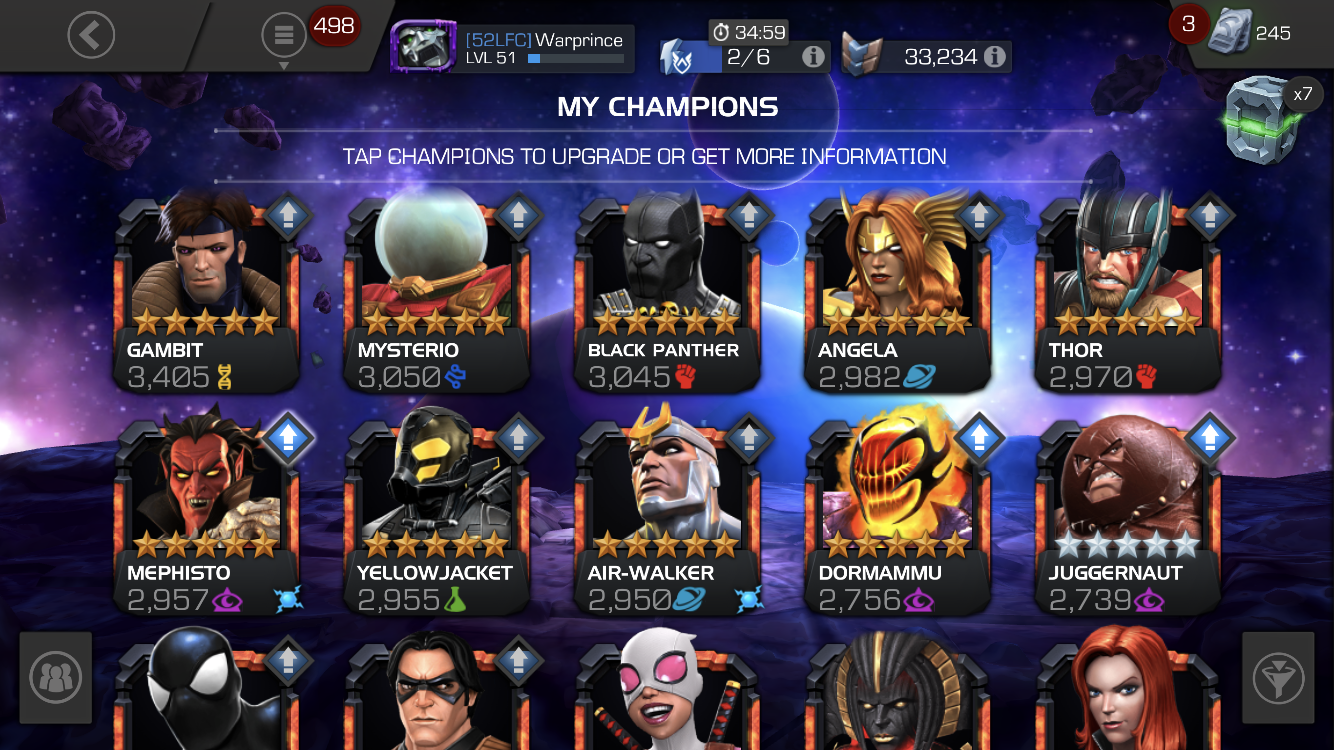 And the next are a few 4 stars I use.
I only use corvus and nick tbh. Maybe Red guardian rarely.
Please tell me, whom should I rank and why. If priorities are given, it could be more helpful, like an order in which to upgrade.
I've not done anything beyond 5.2.6 and
No variants too.
Please suggest if I could possibly do some variants too.
Thank you in advance.
Warprince