Summoners, we recently encountered an issue with the Alliance Quest Setup Phase Starting Timer that may cause the Setup Phase Starting Timer to display erroneous information, though we are working on a fix for it as quickly as possible. Additionally, if the Setup Phase does not let you plan your days in advance, you will be able to once the Event officially begins on the Alliance Quest Start date.

For clarity, the next Alliance Quest Enlistment Phase will begin on December 5 at 20:00 UTC, regardless of what the in-game timers display.

The next Alliance Quest Start will be on December 6 at 20:00 UTC. This is when Summoners should be able to enter each Map. Thank you for your patience and understanding as we work to resolve this issue.
Alliance War Season Rewards will start to roll out to Summoners very soon. These will take a while to get to everybody, so do not worry if an Alliance Mate receives their rewards, but you haven't yet. We thank you for your patience.
Minimum Point Requirement for Willpower/Mystic Dispersion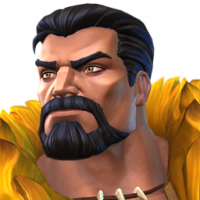 Polygon
Posts: 2,008
★★★★
Currently these masteries require a minimum amount of points in the defensive / proficiency mastery tree. If you're on suicides it's difficult to be able to run MD/despair/max deep wounds/max coag etc due to these restrictions.

Removing this requirement would allow more flexibility in selecting masteries.


Curious what you all think, if this isn't possible , it could be a great idea for when the new masteries come as by then , the restriction will be even tighter unless they add on to the level cap.
Post edited by Kabam Valiant on