Summoners, we recently encountered an issue with the Alliance Quest Setup Phase Starting Timer that may cause the Setup Phase Starting Timer to display erroneous information, though we are working on a fix for it as quickly as possible. Additionally, if the Setup Phase does not let you plan your days in advance, you will be able to once the Event officially begins on the Alliance Quest Start date.

For clarity, the next Alliance Quest Enlistment Phase will begin on December 5 at 20:00 UTC, regardless of what the in-game timers display.

The next Alliance Quest Start will be on December 6 at 20:00 UTC. This is when Summoners should be able to enter each Map.

Thank you for your patience and understanding as we work to resolve this issue.
Update suggestion for the XP Boosts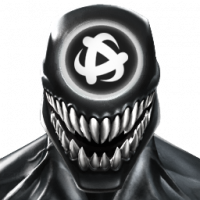 Shadowstrike
Posts: 1,429
★★★★
A recurring issue for every Summoner that reaches level 60 are the ever- available XP boost.

Since they serve no real purpose in their current state, my suggestion is to turn them into an XP / Gold boost.

Thanks to huge weekend deals, increased drop rates, Early Access bundles, gift-giving season and a whole host of other opportunities from Kabam, more people are getting early access to four, five and six star Champs but end up suffering a lack of gold to help rank them and that demand for gold is not going to go away anytime soon.

One of the most constant discussions we keep seeing in the forums is the gold shortage, by reworking the Boosts to increase both XP and gold earned from fights, we would help everyone from Level 1 to level 60 have a better chance of building up their banks and those boosts that currently become an afterthought at level 60 instead become arguably one of the most valuable items in game.

Now I understand that people wonder if this is something that's even doable, to that I would say look at the past couple years. Thanks to numerous gold boosts we've received around the anniversaries, the halls of Fortune, as well as side events and special events with goldpool, this feels not only like a reasonable request but arguably a natural progression that is both Pro Player and Pro Kabam.

I hope that this topic can be taken under serious consideration and thank you for your time.