Floating window not working for mcoc anymore?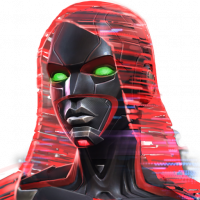 Kill_Grey
Posts: 8,671
★★★★★
I use a Xiaomi phone, and I just noticed that I can't do floating window for mcoc anymore after the latest update. Labyrinth and abyss freezing issues are mostly gone after Android 11, but now I can't even do floating window for this game? If that's supposedly a trade-off, it is definitely not one I'd make if I had the choice. Floating window worked so well with autoplay among other things, so I definitely want it back. It's a huge deal for me.

Then again, it could be as a result of the software update, but it's unlikely that it's solely the issue. Mcoc worked perfectly in floating window before the latest app update as well.
Post edited by Kabam Valiant on