What's Yours Is Mine AQ bug?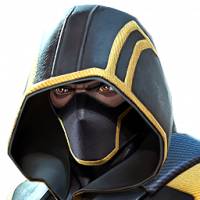 kconrad37
Posts: 128
★
So the description of the node What's Yours Is Mine is as follows:

What's Yours is Mine : Whenever the Defender has a Weakness Debuff applied to them, a Fury Buff with X% of the Weakness potency is given to the Attacker for X seconds. While the Attacker does not have a Fury Buff from this effect, the Attacker deals X% less damage to the Defender.

I was using Apocalypse in AQ today for this path, and I noticed that refreshing the Weakness debuff does not apply a new Fury buff. This of course severely mitigates the amount of damage that Apocalypse can do.

My question here is: is this a bug? Shouldn't the refreshed Weakness debuff create a Fury buff on my Apocalypse?