Looking for active champs AQ at least 445 !!!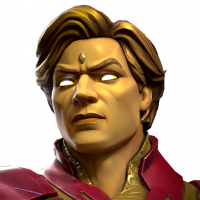 Qazzy
Posts: 44
★
We are looking for active players who can handle their line in map 4/5.

Guaranteed at least 3000 glory every week.
AW - Gold 2/3. We run 2 BG with assigned players.

Prefer someone who can be very active / Line strongly recommended

If anyone is interested contact Slam:
Line: Slam
MCOC: Slam.