Due to issue with the "Not Another Anime Reference" Solo Event, we will be disabling the event for the time being. We will return the event at a future date when the issues have been resolved. We apologize for the inconvenience.
**BANQUET EVENT PSA**
To fully participate in the upcoming Banquet's Alliance Event you will need to be in your alliance for 14 days prior to the event's start date on December 20th. That means, stay in your alliance from December 6th onwards to enjoy all there is to offer in the Banquet event.
Need new members for AQ Map7/6 mix and P4 war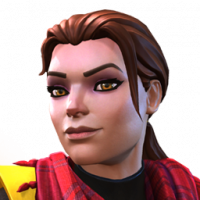 Bvukas11
Posts: 85
★
AQ
map 6 /map 7 mix
7,7,6,6,6
450 million
Epic and master modifiers

War
Tier 4
Platinum 4 last 8 seasons top 100 last season

Requirements:
Active member that communicates with team
Line
Prestige 10k+
Able to finish AQ and WAR paths
Roster must be deep to hand AQ and AW at the same time
Defense needs to be 5* R5 or 6* R2

If interested add me on line my ID is "bvukas11"