Due to an issue with Alliance War Defense Tactic, we will be ending this Alliance War Season effective immediately. This current War will not count towards your Alliance War Season Score. War Season eligibility rewards will be reduced to 2 Wars in the Season.

We understand that this is not a perfect solution, but without the ability to remove or freeze the War Rating quick enough, the rest of our Alliance War season would be compromised.

This war will remain active, and in-game, you will still see the season until tomorrow. After we end the season tomorrow, we will be taking some time to collect data and remove the changes to the Alliance War Season score. Once that is complete, we will be able to send out Alliance War Season rewards.

We apologize for the inconvenience.
Kabam ID email and password recovery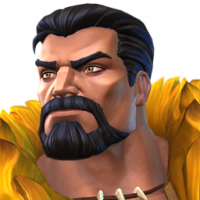 jose00
Posts: 1
Hello, I have a problem, I want to change to a device that does not have an android operating system to play and I do not remember my Kabam ID email and password, I only have it linked by Google Play Games, my name in the game is Jose M, I want recover my email and password, do you have a solution? Can you help me please.
This discussion has been closed.