**BANQUET EVENT PSA**
To fully participate in the upcoming Banquet's Alliance Event you will need to be in your alliance for 14 days prior to the event's start date on December 20th. That means, stay in your alliance from December 6th onwards to enjoy all there is to offer in the Banquet event.
**Not Another Anime Reference Solo Event Returning**
This solo event has been fixed and will appear in game again on December 10th and will run through the 17th.
Reminder: This event is available to Paragon+ Summoners
AQ bracket misplacement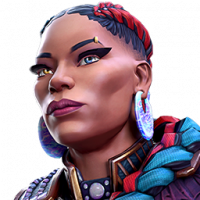 Krotch_Rocket666
Posts: 17
★
What is the ETA on a fix for alliances that have been placed in the wrong bracket. My alliance is getting short changed on milestone glory and will miss the window to purchase items in the glory store if we do not receive the glory we regularly get from Incal milestones rewards. We're also missing out on the Map 5 and Map 6 crystals obtained from the milestones.
@Kabam Miike
please give us a update on when a fix can be expected. I know it's not your intention to screw alliances out of hard earned milestones. But it's starting to feel that way going into day 4 of AQ.
This discussion has been closed.