Regarding Issues in Gameplay - Parry, Dex, Etc.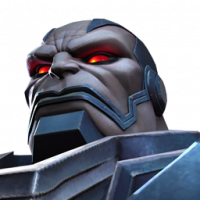 Kabam Miike
Posts: 7,496
Administrator∙Moderator ›
Summoners,

We are currently investigating a known issue that is affecting Summoner's ability to Parry incoming attacks. Currently, we have not found the root cause of the problem, though we have some theories that we are pursuing.

As a result of this issue, we have ended Alliance Wars Season 27 today. This means that the upcoming War will not be counted towards the Season. We will also be removing the minimum number of Wars that Summoners must participate in during the season to gain rewards.


Unfortunately, we are unable to end Alliance Quests, as the event has already begun and ending a series early can lead to problems where Champions are unavailable to be used for an extended period of time. Alliance Quests will still require no entry cost for the rest of this series.

We do not have an estimated date for a fix to this issue at this time and will keep you updated as we learn more. We will continue to monitor the situation and monitor how this affects Summoners and game content.

While we work to fix this situation, we recommend that players exercise caution when choosing what content to play. We'll also be sending all Summoners a small package containing some Potions, Revives, Alliance Quest Potions and Revives, as well as some Glory.

Please stay tuned for more information as it becomes available.