UPDATE: A new Hotfix (v32.2.3) is now being released to address this issue. Please keep an eye on your App Store for this update to address the below issue.
We are currently experiencing an Error when Summoners view a Champion's Synergies while in the Champion Selection screen in Arenas and Duels. We are aware of this issue and are working on a Hotfix to address it. In the meantime, please avoid using the synergy menu to prevent this error and crash. We apologize for this inconvenience. Updates will be posted here:
https://forums.playcontestofchampions.com/en/discussion/293506/error-when-looking-at-synergies-from-champion-selection-screen
Where is the "Coming Soon" for AQ???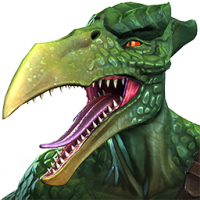 crogs
Posts: 630
★★★
It's been three AQ now. No coming soon the morning of AQ. Defeats the whole purpose of setting up all five days ahead of time. I get home four hours into and waste all six initial energy. As do others who don't see it and don't bother logging in.

This should be kinda basic, especially with the early setup. Have this great new early setup feature yet no reminder to take advantage of it before leaving for work and not being back on until well after AQ starts.