**KNOWN ISSUE**
Some items are displaying erroneous star ratings. This seems to be happening most on items where typically there are no star ratings. We have found the cause for the issue and it will be resolved, targeting mid-late next week.
Alliance Quest will resume as Planned - July 14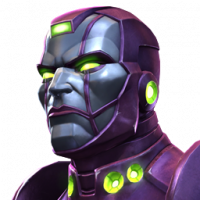 MCOC Team
Posts: 383
Administrator∙Moderator ›
Summoners,

We wish to inform you that Alliance Quest will go on as planned this series for those that choose to take part in it.

We know that not all Aliances will choose to do AQ this series, or may choose a lower map. With this in mind, we will once again be delivering all Summoners in Alliances some Alliance Quest Potions and Revives, Map Crystals, as well as some Glory.

Please keep the currently running issues in mind as you select your Maps, if you choose to do Alliance Quests.