As we continue to work to address ongoing issues regarding Parry and Evade, we will be extending the Week 4 Quest of the Summer of Pain and its Solo Objectives by 1 week to better allow you to complete this content. This will not result in next week's content being delayed.
Updated Venompool synergy teases a new champ!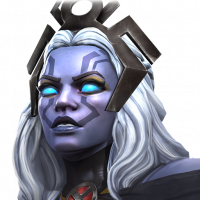 Unio77
Posts: 1,963
★★★★★
Was just casually reading the notes for his buff when I crossed paths with this:
Considering how the other champs in this synergy have a history with moving between time and taking into consideration the name of the synergy, I think it's safe to assume that this unknown and upcoming champ will have something to do with the manipulation/travel of time.
Now I'm not well versed in characters who have a history with this so feel free to leave your thoughts and suggestions below on who it could be!