Summoners, earlier today a notification for a Guardians of the Galaxy gift was delivered to some Summoners. This was done by accident, and we apologize for any confusion this may have caused.
Auntm.ai on Prestige.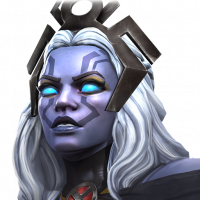 Pin_the_AvengerPGT17
Posts: 212
★
I find Auntm.ai tricky to use and perhaps inaccurate when it comes to prestige. I pulled up Auntm.ai to see which champs have better prestige to eachother. Unfortunately my own account in game isn't helpful with my roster set up (and the fact that 6* Ebony Maw is better prestige than 6* Mojo, both unawakened).
I see Thor Rags instead of Sunspot in top3 here. Is there something going on that I don't know about prestige?
Post edited by Kabam Porthos on