Summoners, due to a technical issue, this week's series of Alliance Quests will be cancelled at 4pm PT. There will not be any Rewards for this series. The next series of Alliance Quests will start on April 18 at 12pm PT. We will be assessing the impact on Alliances and compensating accordingly, as well as returning Alliance Tickets.
Will Alliance related rewards be updated?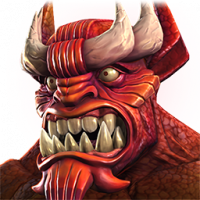 King_L0kiB34r
Posts: 202
★
So I understand that many alliances are still growing, but when it comes to some of these rewards I feel they are totally outdated.
Above shows the Alliance Brawl reward which includes a 2 star crystal. With so many ways to gain 2 stars in the game can we update rewards to be more meaningful?
I'm not saying throw a 5 star in there since 6 stars are on the horizon, but even a PHC where we could have the hope of a 3 star would be a greatly appreciated.