**UPDATES TO ENLISTMENT GIFTING EVENT:**
To prevent exploitation, we will prevent new Accounts from being able to Gift enlistment crystals. We will also be taking action on those who are using 3rd Party Sellers, Bots and other farms to gift themselves mass amounts of Enlistment Crystals. Lastly, we will be adding an expiration timer to Enlistment Crystals. All unopened Enlistment Crystals will expire on Oct 18 @ 17:00 UTC. For more information, please see this post:
https://forums.playcontestofchampions.com/en/discussion/346104/updates-to-enlistment-gifting-event
**KNOWN ISSUE**
We have adjusted the node placement of the new AW maps to better allow path traversal. As a result, defender placements have been reset. Please, take a moment to re-place your defender setup. We will be pushing out a message in-game shortly.
WHAT IF….we gave credit where credit is due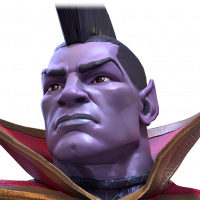 Diinasty
Posts: 55
★
Stupid title, I know, just felt like it.

Anyways I just want to talk about the "what if nexus crystals" since today is the last set we will be seeing. I personally think this is one of the most fun and exciting crystal/deal kabam has produced in the lifetime of MCOC. Even though the drop rates were messed up the first two week, but hey, we all got double crystals out of it, so I am not mad about it.
The value was spot on and the rewards were good! I know someone people might have had bad luck with all 3 stars but personally I think I went 1 week with getting a 6* from these crystals. So thank you for the what if's nexus crystals kabam and I hope I get to see something similar at some point in the future.