We ned more variance in the compensations for the Continued Gameplay issues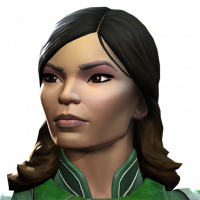 Komfen
Posts: 18
★
Me and most of the players are happy for getting compensation that is neded becase of all the bugg.
But Kabam you ned to variance the compensation allot more.
Atleast the last 4 compensation packages have only had revives and potions for AW and AQ.
The buggs are in the hole game not yust in AW and AQ.
So far we havent seen anny compensation for the buggs manny people have in Incursions.
And allmost nothing for normal gameplay either.