AI tactics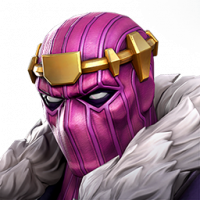 GOTG
Posts: 1,026
★★★★
After playing Arena hundred times now I know what AI is doing.

At the beginning of the match AI will dash back then hold block.

When you run into them, they will dash back again and hold block again.

Then you keep running and they dash back again (WTF?) and hold block (!!!).

This time you realize their back is against the wall and you dont know what to do because they keep blocking.

Then they attack you and of course got hit because they are very dumb. They reach one bar of power, maybe 2, and you try to bait them but unfornately there is no luck. They dash foward and hit you - miss - dash back.

Then they dash forward again and hit - miss - dash back.

Keep doing it like 10 times then there are two possiblities that can happen.

1. They somehow fire specials - got hit and die.
2. You got mad and eat a combo on the face. Then you cursed for 5 minutes.

Thats the AI tactics.