**KNOWN ISSUE**
An unknown error has resulted in Grandmaster Gauntlet progress being reset for a portion of our playerbase. As a result, we will be temporarily removing the Grandmaster Gauntlet as a playable mode. The mode will be reinstated when the team has resolved the issues.
**FIXED**
There appears to be a bug causing missing VFX (visual effects) for a number of elements including traps, phasing and some blocking animations.
THIS ISSUE WAS FIXED ON SEPT 26
Falcon lock on not working on AW Hazard Shift node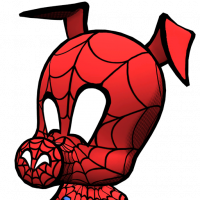 Drekakn
Posts: 45
★
Falcon's Lock On normally works against Hazard Shift node 9 but today it's not working. Incinerates starts stacking up while hitting defender with Lock On active. Lock On has a reduced duration when fighting a mutant but I don't see anything about it not working. Fought her before 18 with no issues like this. Anyone else experienced this or can explain if this is a bug or there's something I'm missing?