Due to issue with the "Not Another Anime Reference" Solo Event, we will be disabling the event for the time being. We will return the event at a future date when the issues have been resolved. We apologize for the inconvenience.
**BANQUET EVENT PSA**
To fully participate in the upcoming Banquet's Alliance Event you will need to be in your alliance for 14 days prior to the event's start date on December 20th. That means, stay in your alliance from December 6th onwards to enjoy all there is to offer in the Banquet event.
What's the plan for incursions?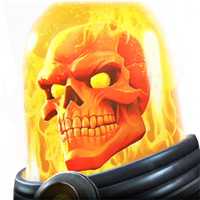 Corkscrew
Posts: 466
★★★
Honestly I used to enjoy incursions, it was a nice way to pick up some extra 6* shards and potentially target those elusive 5*s you could never seem to pull.

With the new head-to-head game mode on the horizon, incursions seems all but forgotten by Kabam - rewards have fallen behind and forget about compensation for issues in this game mode.

1) Increase the purchase cap. I get the 3 month rotation, it's so you can accumulate enough artifacts to hit those targeted crystals, but for many - those crystals are practically worthless. You get your 6* shard quota and you're done spending.
2) Increase the quantity of shards. 3 months of work gives me close to 10K 6* shards if I buy 3 x 2000 + 3 x 1000+ for doing Sector 8 room 10 each month. Let that sink in... 3 months.
3) Decrease the cost of revives and health. They're basically double the cost of solo mode, yet the content is much less forgiving. From room 5 onwards in sector 8 - you make a mistake you're probably dead. Unless you want to leave your partner high and dry you got to pot up. It makes it very expensive to continue for less than stellar rewards.
4) AQ,AW and solo mode have all gotten compensation packages... did you forget this mode exists or you just don't care?

What's the plan here? When are you going to stop treating incursions like the ginger-haired step child? Should we just abandon it knowing you don't really care about it?