**UPDATES TO ENLISTMENT GIFTING EVENT:**
To prevent exploitation, we will prevent new Accounts from being able to Gift enlistment crystals. We will also be taking action on those who are using 3rd Party Sellers, Bots and other farms to gift themselves mass amounts of Enlistment Crystals. Lastly, we will be adding an expiration timer to Enlistment Crystals. All unopened Enlistment Crystals will expire on Oct 18 @ 17:00 UTC. For more information, please see this post:
https://forums.playcontestofchampions.com/en/discussion/346104/updates-to-enlistment-gifting-event
**KNOWN ISSUE**
We have adjusted the node placement of the new AW maps to better allow path traversal. As a result, defender placements have been reset. Please, take a moment to re-place your defender setup. We will be pushing out a message in-game shortly.
QOF Suggestion. Alliance Members Dashboard Change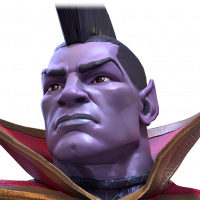 Wozzle007
Posts: 786
★★★★★
I'm not sure how difficult this would be to implement. But I think a QOF change for managing AQ and maybe AW would be something in the Alliance Members dashboard change that shows which BG each Alliance member has entered. We run AQ 654 and don't assign alliance members to a BG. But we often need to individually cross reference every alliance member to each BG to see who hasn't joined. This probably isn't an issue at the top level of the game but it can become tedious finding the 2 people who haven't joined to remind them of there Alliance commitments. Think a change like shown in the attached would make things easier. Just a suggestion, not sure if anyone else would find it useful.
Post edited by Kabam Porthos on