**KNOWN ISSUE**
Currently, Alliance Prestige (as it concerns Alliance Quests) is not taking Relic Prestige into account. If possible, we are working to address this for the next round of Alliance Quests but will have more information for you when it is available.
Thoughts on New Cav EQ Nodes?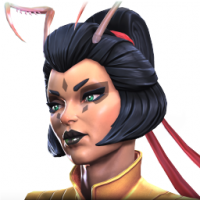 CosmicGuardian
Posts: 319
★★★
So, it's official. We have a new set of nodes rolling into the Cavalier event quest for December. The main difference this time is that instead of focusing on different classes, the nodes now focus on using champions with specific tags in order to build cross-fight charges. For anyone who hasn't seen the announcement, you can check it out here:
https://forums.playcontestofchampions.com/en/discussion/289027/cavalier-buffs-december-2021#latest
Personally, I'm still trying to figure out what I think of them as I quite liked having class based nodes, but the ability to have cross-fight charges is interesting, however I don't know about the tag restrictions. What does everyone think of the new changes?