Due to issue with the "Not Another Anime Reference" Solo Event, we will be disabling the event for the time being. We will return the event at a future date when the issues have been resolved. We apologize for the inconvenience.
**BANQUET EVENT PSA**
To fully participate in the upcoming Banquet's Alliance Event you will need to be in your alliance for 14 days prior to the event's start date on December 20th. That means, stay in your alliance from December 6th onwards to enjoy all there is to offer in the Banquet event.
In Honor of MCOC 7th Year, Share Your Favorite Memories of the Past!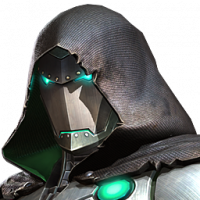 Skiddy212
Posts: 1,101
★★★★
I remember when this game came out the christmas season right before Age of Ultron the following spring - which was also the first tie in event!

I was in high school at the time. PHC were addictive because everyone wanted a 4 star lol! Alliance chat was just as bad as it is today and bases were still being talked about in roadmaps!

I am pretty sure Superior Iron Man was the first added champ and I was so hyped cause of the current comic run an now he is just sad dud lol.

Regardless of the current state of game, Most of us keep coming back to MCOC because we enjoy it an love Marvel. In terms of app store games for marvel this is the best out their IMO an the constant monthly updates are fantastic and keep the game fresh. My favorite part of the game is still the characters and seeing the improvement from over the years has been very enjoyable. The animations this year have been some of the best and the future of characters is definitely bright!

Lets keep the thread nice! Share any memories or funny moments you've got! Memories from the forum are also welcomed!