**UPDATES TO ENLISTMENT GIFTING EVENT:**
To prevent exploitation, we will prevent new Accounts from being able to Gift enlistment crystals. We will also be taking action on those who are using 3rd Party Sellers, Bots and other farms to gift themselves mass amounts of Enlistment Crystals. Lastly, we will be adding an expiration timer to Enlistment Crystals. All unopened Enlistment Crystals will expire on Oct 18 @ 17:00 UTC. For more information, please see this post:
https://forums.playcontestofchampions.com/en/discussion/346104/updates-to-enlistment-gifting-event
**KNOWN ISSUE**
We have adjusted the node placement of the new AW maps to better allow path traversal. As a result, defender placements have been reset. Please, take a moment to re-place your defender setup. We will be pushing out a message in-game shortly.
Brian Grant was right all along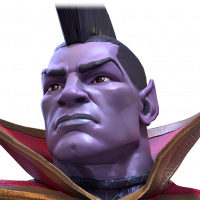 Wozzle007
Posts: 786
★★★★★
First of all I'm prefacing this by saying I love Brian Grants YouTube channel. Great content, he knows his stuff and just generally great viewing.

But I always found it infuriating that he hoards everything. All the crystals and items in his stash he never uses until it's about to expire in his overflow. Why spend hours grinding, when you can open a few hundred of the thousands of crystals you have. When it's the item use event, use your items. Surely it helps your account progress to use up all your sigs stones you've saved since the last item use. Awaken any champs you have a gem for. Open those crystals. Play the game. Have fun. Kabam have said hoarding is bad for the Kabam and I always was always taught to be good.

But Brian Grant was right. I've been foolish, foolish for using my Gems and not hoarding everything. Well once bitten, twice shy. I'm going to hoard like never before! Unless it's expiring it ain't get used. Thank you Brian for showing the way.