HYPED FOR NEXT MONTH but...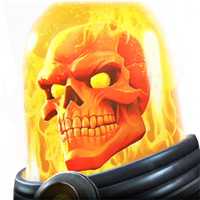 firemoon712
Posts: 463
★★★
Strikers are the "make or break" of the game for me personally.
I and many others have felt a decline in the game mainly due to the bugs.
A lot of those bugs were at the very least addressed in the patch notes of this month if not eradicated.
All I'm asking for next month is at least one month where there isn't an issue regarding the event at the start.
I've had to mentally train myself to not log in for at least 24-48 hours after a new update out of fear of something like Mutant Treasure Island from happening again.
I just have a feeling in my stomach that strikers is going to cause some kind of game breaking glitch on release with the new event.
At the same time, I'm VERY hyped for it and can't wait for it to be released.
The potential and possibilities of what strikers can do is why I'm so hyped.