Is the Gifting event 'worth it' (for non-whales)?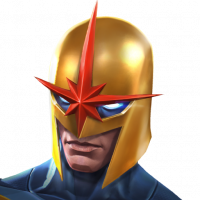 altavista
Posts: 792
★★★
For non-whales, is the gifting event worth it?
This post is moreso for players who save up units to use for 4th of July or Thanksgiving, or for other really good deals.

Looking at it from the Objective perspective for a Solo player:
You need 35000 points to get all Milestones. Easiest way is to just gift 12 GGC, so that is 3600 units right there to get 36000 points (sure, you could probably just do 11 GGC and make up the rest with other items, but whatever).

3600 units during Gifting gets you:
- 5000 6-star shards
- 10000 5-star shards
- 40 Units
- 6 GGC.
- If you're in a tiny Alliance, lets say you get to 5 milestones for Alliance Gifting: 275 units, 1 GGC, 2x T4b, 1 GC, and 2x T1a.

How does that compare to 4th of July, Thanksgiving, or other random good deals?
For comparison, the recent Thanksgiving deals (thronebreaker), if you bought the three bundles each for 1000 units, for a total of 3000 units, you got:
- 5000 6-star shards
- 1 Mythic Crystal
- 10x T4cc Selector
- 10x T4b
- 5x Prime Ascendant Crystal
- 1 10% T5 class catalyst frag

To my eyes, generally comparable in terms of rewards, but with the 6 (or 7) potential Greater Gifting Crystals making it a lot better (Thanos, awakening gems, etc.), or just a little better (t2 alphas and other rank up materials).

Thoughts?


Is the Gifting event 'worth it' (for non-whales)?
72 votes