UPDATE: A new Hotfix (v32.2.3) is now being released to address this issue. Please keep an eye on your App Store for this update to address the below issue.
We are currently experiencing an Error when Summoners view a Champion's Synergies while in the Champion Selection screen in Arenas and Duels. We are aware of this issue and are working on a Hotfix to address it. In the meantime, please avoid using the synergy menu to prevent this error and crash. We apologize for this inconvenience. Updates will be posted here:
https://forums.playcontestofchampions.com/en/discussion/293506/error-when-looking-at-synergies-from-champion-selection-screen
Timeline to punish obvious gifting abusers?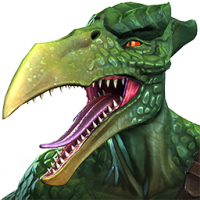 Treinin
Posts: 165
★★★
Hey all,

I understand you need info from your partners, but I was wondering if there was an approximate timeline when we might see action against some of the people who clearly abused the gifting event and bought third party crystals?

It is very clear for anyone to see that there was rampant abuse looking at those people with 3 or 4 rank 4 6*s that didn't rank in the top solo event, or an alliance that shall remain nameless that has many people with multiple R4s but didn't even place in the top 200 alliances.

I think most of us (except of course the offenders) are hoping to actually see some action considering how blatant it was, and the serious competitive advantage these players are getting from having violated the TOS. I am hopeful you are working on it, just wondering if we should be expecting something in the next couple weeks, or if this is expected to take a lot longer to sort out. Every day that goes by without them being punished is hurting alliances that played by the rules.