T4 Class Cat Exchange Program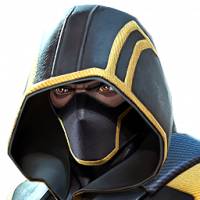 Star_Lord_
Posts: 443
★★
A search shows a recent suggestion to exchange T4C into T4B. This, I believe is a great idea and would love this option. Another suggestion is trading among alliance members, this too is a good idea. I believe that with the amount of posts like these, Kabam needs to take notice and allow one of these ideas to become reality. I would also like to see the option I am suggesting, which is to be able to exchange 2 T4C cats of one class into 1 T4C of a chosen class.

Since we are unable to sell them, it would be nice to trade them in. If this is not acceptable, maybe 2 class cats for 1 crystal. I do not like this idea as much, since there is a chance to get the same class again. But at least we are not loosing them!

This suggestion is more for the veteran player who cannot hoard crystals as they only have 1 or maybe 2 classes of cats maxed...in my case science. I have 10 Science cats, but no where near that in the other classes. My problem could also be fixed with more T4B as I am not wasting my T4B on ranking inferior science champs.

Bottom line, these resources are still rare, and when RNG fails us, it would be nice of Kabam gave us other options, even if it is just extending our inventory as I am sure 6* are going to eat resources quite fast!