Due to issue with the "Not Another Anime Reference" Solo Event, we will be disabling the event for the time being. We will return the event at a future date when the issues have been resolved. We apologize for the inconvenience.
**BANQUET EVENT PSA**
To fully participate in the upcoming Banquet's Alliance Event you will need to be in your alliance for 14 days prior to the event's start date on December 20th. That means, stay in your alliance from December 6th onwards to enjoy all there is to offer in the Banquet event.
Champ immunities are just status effects?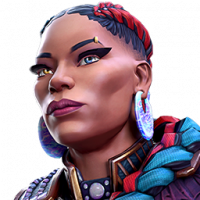 AverageDesi
Posts: 5,038
★★★★★
We've had situations where AAR from Apoc causes immune to champs to be affected by bleed and poison. This would mean immunity is an effect champs gain at the start of the fight that remove/purifies debuffs when applied instantly. Maybe. That's just a hunch. BUT...
With Strikers there's a new bug that , when you enter a fight with auto fight and the AI uses the striker as soon as the fight starts, all your status effects are removed. Poison from suicides? Gone. Bleed from suicides? Gone. Hercules's feats of strength? Gone.
When auto fight is on, suicides are gone. But not when it is not
Here are two champ immunities being bypassed. And they both have Auto fight on