Act 7.3.3 Bug - Human Torch not gaining dexterity buffs

Guktug
Posts: 67
★
I already opened a support ticket about this issue. I just want to know if others are experiencing the same issue.
I used Human Torch against 3 mystics on the path that starts with Namor (Mangog, The Hood, and Dragon Man). However, I noticed Torch is not gaining dexterity buffs that are required to get Paradox charges.
I have not tested Human Torch on non-Mystic opponents on the path, or other paths of the quest. He was gaining dexterity buffs, as per usual, on other quests, though.
Please see the video on this YouTube link: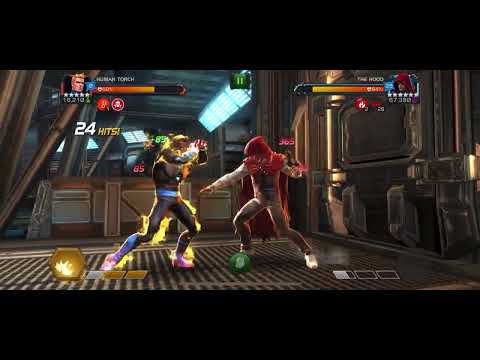 https://youtu.be/YbXxl0auDe4