Prepare to Enter the Battlegrounds! Open Beta March 14-21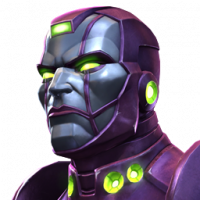 MCOC Team
Posts: 412
Administrator∙Moderator ›
Salutations Summoners!
A new challenge has arisen for those who are Uncollected or higher!
Battlegrounds is a game mode that tests your skills, your Champion roster, and all the game knowledge that has brought you this far into The Contest! In this game mode, you will be challenging another Summoner in head-to-head combat as you select Defenders to defeat them, and they do the same for you.
The first of two betas for Battlegrounds (with the second arriving for a full month in April) will be taking place between March 14th, 10am PST to March 21st, 10am PST.
But first, here's a walkthrough of the Battlegrounds experience so Summoners know what to expect when hopping into this latest game mode.
Read all about it on our Blog!
Keep in mind that this is the first time that Battlegrounds will be open to all Summoners. This test will not be indicative of the Rewards structure of the final mode, and there may be issues present. We will be collecting Data and Feedback during this period to help us improve upon the mode as we move forward.