Elegy - The End of Act 7 was just the Start...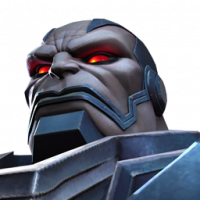 Kabam Miike
Posts: 7,659
Administrator∙Moderator ›
It all started with one big question... Who Killed the Maestro? On Battleworld, the infamous King Hulk had many enemies, and every Baron had a reason to want him gone. In Part 1 of the Realm of Champions Elegy, we found out who killed the Maestro:
But why does that matter to the Contest?
As one story closes, another begins. In Part 2: A mysterious figure, a long-lost Champion, an awakening, and the bringer of balance. Prepare yourselves, because things are about to get interesting in the Battlerealm...
Post edited by Kabam Miike on