**HOTFIX AND GOODIES**
Our latest Hotfix is now live for both iOS and Android! Please manually update your game. Additionally, because of the bugs' impact on energy refill consumption, we have provided summoners with Energy Refills and a few other items to assist in the Contest! Sign in and check your messages now to claim yours!
LO-XB is Recruiting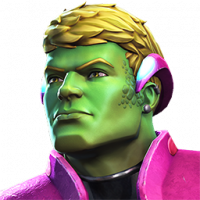 Asbò
Posts: 12
★
Hi all,

LO-XB are recruiting.

We are 45mil+ alliance,

Map 5x5 AQ 3bgs, 270mil+ Mix of master and epic mods.

AW gold 2, 3 BGS. Focus & aim is to remain in Gold2 & potentially progress to Gold1.

EU/USA time zone is preferable.

10k prestige required.

If you do well and want to progress we are a family group of alliances and progression up to the top alliances is possible.

Communication is key and line is required, add Asbo27 on line.

Thanks for your time.