Is T4cc fragment crystal bugged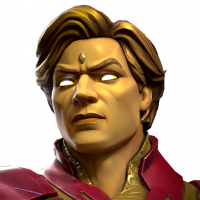 Roborron
Posts: 8
I tried to get a Tech t4cc earlier today so opened some t4 fragment crystals. Before I started opening any crystals I only had 740 tech fragments. The attached screenshots seem to show that I opened 38,160 tech fragments, but it hasn't actually made a crystal. Also it indicates that I only own 20,980 tech fragments.
Does anyone know if this looks right? I've checked my overall number of tech t4cc and it hasn't gone up at all so I definitely don't have another crystal.
I had a similar problem with 50% t4cc crystals earlier today also but didn't Take a screenshot as I just dismissed it as me being wrong. But this has now happened multiple times.
Thanks for any help.