R4 War Machine. No Boost or Synergies. My First R4 champ.

Saiyan
Posts: 727
★★★★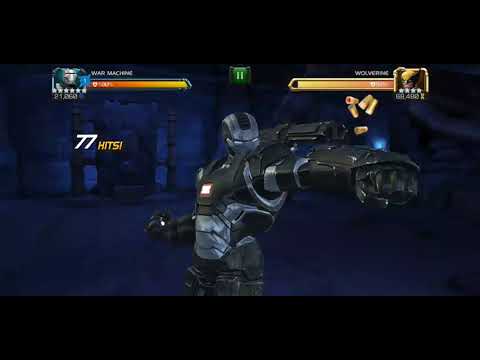 He was the only champ on my team.
While he does take a while to ramp up. Which is 2 SP2s then a SP3 for max damage. The ramp to me is worth it as you can see from the video. You don't need to even do that ramp. A single SP2 then SP3 is enough for most 500k health pools but since Wolvie has that regen I went for the bigger damage.
The hit counter is irrelevant to me since his SP3 has 28 hits alone and he's not the only champ who takes a while to ramp up THEN do big damage at the end. Guardian, Knull, Shang Chi, etc all ramp slow or slower than most but when the damage drops, it DROPS on all of them and WM falls in that category.
He does alot more than just big damage but damage is always an eye catcher for most players.