Please note that when we enable the 1 Loyalty Cost for Revives in Alliance Wars for Season 34, they will not be visible from the screen that appears when you choose to Revive or Heal a Champion from the Fight Screen.

You will be able to purchase Revives from the Loyalty tab in the Store Menu.
How to Report Input Issues and Bugs with the new Input System Beta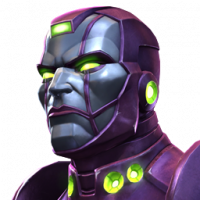 MCOC Team
Posts: 338
Administrator∙Moderator ›
Greetings Summoners,
With the release of v35.0.1, we've moved to an Opt-Out system for our new Input System beta, and want to make it easier for you all to share experiences and Bug Reports directly with our team.
As we mentioned before, we expected that with the new system, it could take a little while for players to get used to the new timing and that there would be some bugs and kinks to work out after the release. Changing the way the entire game receives inputs is not a small change, and there is some potential for knock-ons.
If you encounter any missed inputs, misread inputs, or other issues that you feel are related to the new input system,
we ask that you fill out this form to share your experiences with us.
When filling out this form, please be as specific as possible and use separate submissions for separate issues. "All of the Above" might seem helpful in sharing your experiences, but it does not help us track down issues.
This info is shared directly with the team, and will help us continue to work on hotfixes and improvements on the new input system.
Thank you all for your time and dedication. We know that the experience is not where we want it to be right now, and your reports will help us to continue to find and address the bugs or problems that may have arose with the new system.