Summoners, we are aware of an issue where the Summoner Sigil's Golden Circle Quest is not available to all players. We are continuing to investigate this. We will be sure to compensate for any missed Gold once we have fixed the issue.
Appeal to the developers of the game
denmihei
Posts: 6
★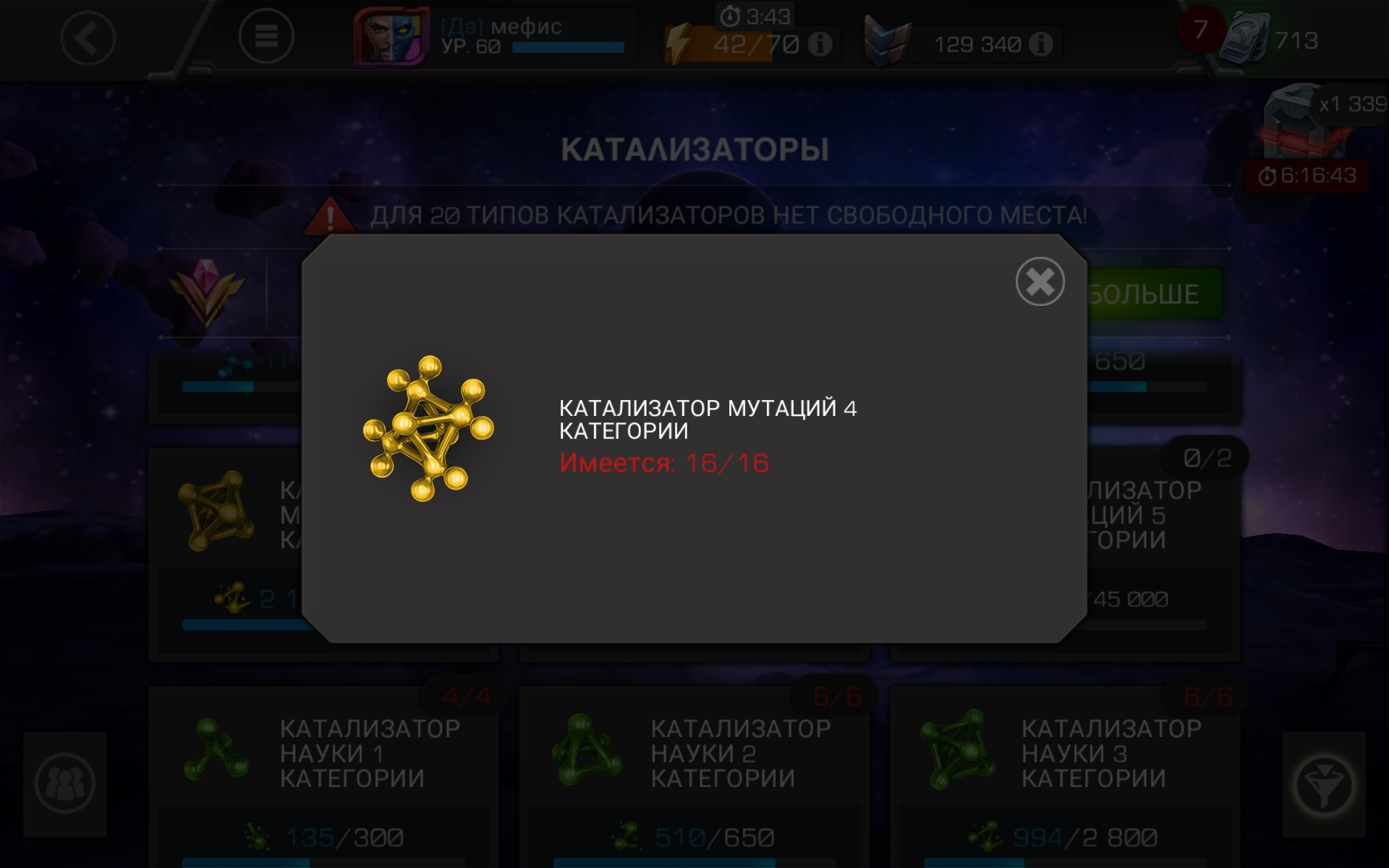 Привет кабам сделайте в игре возможность продавать катализаторы четвертой категории классовые на осколки пятой категории классовые, чтобы я мог поднять 6* на 3 ранг, мне надоело ждать когда у меня накопяться осколки на катализатор пятой категории цветной. Раз вы сделали 6 звёздных чемпионов, то делайте продажу катализаторов в инвентаре, у меня много катализаторов четвёртой категории цветные, я их хочу продать, вы давно должны были это сделать пожалуйста!
Hi kabam, make it possible in the game to sell catalysts of the fourth class category for fragments of the fifth class category so that I can raise 6 * to rank 3, I'm tired of waiting for the fragments to accumulate on the catalyst of the fifth color category. Since you have made 6 star champions, then make a sale of catalysts in the inventory, I have a lot of catalysts of the fourth category colored, I want to sell them, you should have done it a long time ago, please!