**HOTFIX AND GOODIES**
Our latest Hotfix is now live for both iOS and Android! Please manually update your game. Additionally, because of the bugs' impact on energy refill consumption, we have provided summoners with Energy Refills and a few other items to assist in the Contest! Sign in and check your messages now to claim yours!
KNOWN ISSUE: Incorrect Loyalty Rewards for AW Loss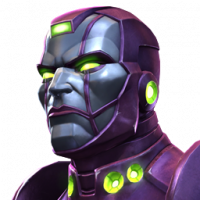 MCOC Team
Posts: 339
Administrator∙Moderator ›
Summoners,

We are aware of an issue that caused Alliances in certain Tiers, running certain numbers of Battlegroups, to be awarded Millions of Loyalty for a Loss. We have now fixed the issue. We will be taking back a Majority of the Loyalty, though we do not know how much that will be at this time.

We apologize for this issue. To minimize any risks of issues after the Loyalty is taken back, we suggest that anybody affected does not spend more Loyalty than they should have expected from the Loss Rewards.
This discussion has been closed.