Clarification: 6-Star Nexus 2020 Bundle gives you 10 Choices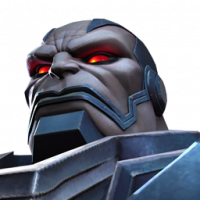 Kabam Miike
Posts: 7,655
Administrator∙Moderator ›
Summoners,

The messaging for the 6-Star Nexus 2020 Bundle that went live today (Sunday, May 29) at 10 am PT did not mention that this is a special Nexus Crystal, and will give you a choice of 10 Champions from the Year 2020.

We are working to adjust the messaging now. We apologize for any confusion this might have caused.
This discussion has been closed.