Carina Abyss, easy path or exploration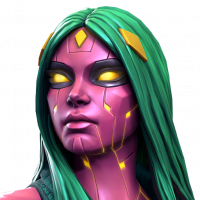 Giuliameij
Posts: 1,772
★★★★
Hi everyone,
I am thinking about taking up some carina challenges. I have done some here and there. But I kind of want to complete all of the volume 2 challenges.
The act 6 challenges, when they return, seem simple enough. But I am more hesitant towards the abyss challenges. I am not one of the top players in the game. And am quite an average thronebreaker player.
Looking at the exploration rewards, only the awakening gem truly speaks to me and makes me want to spend some more units. HOWEVER. Even after doing the challenges I will still have 2 paths left, which I will likely not do soon.
Which made me wonder. Is it worth it right now to do 2 unexplored paths with the mutant and challengers objectives or will I have a much much easier time just doing the easy path both rounds.
Realistically the t6b and t3a are the only resources I care about and completing carina will only leave me about 20% short on both catalysts to form a 3rd r4.

My available champs are:
Mutant:
6* r3 Kitty (dupe)
6* r3 Colossus (dupe)
6* r3 Bishop
5* r5 proff x
5* r5 Archangel
5* r5 Apoc (dupe)
6* r2 stryfe (undupe)
5* r5 Magneto red (dupe)
6* r1 magneto white (undupe)
6* r1 Cable (undupe)

Challengers:
6* r3 ultron (dupe)
6* r3 diable (dupe)
6* r3 shehulk (dupe)
6* r3 Shang-chi (undupe)
5* r5 Warlock (dupe)
6* r2 guilotine 2099 (undupe)
5* r5 Cap IW (dupe)
6* r1 guilotine (dupe)
6* r1 Morningstar (undupe)
5* r4 moleman (dupe)

Spidey:
6* r2 doc ock (dupe)
5* r5 Sym Supre (dupe)
6* r2 Venom (dupe)
6* r1 Anti-Venom (undupe)
6* r1 venompool (undupe)
5* r4 Knull (undupe)
6* r2 stealth spidey (undupe)
6* r1 miles morales (dupe)
6* r1 spidergwen (undupe)

I have resources to take about 5 or 6 champs to rank 2 or 3 if I have to in these challenges.

Main goal is to use as little units as possible (so I have enough for cyber weekend/gifting) and to gain t6b and t3a. Exploration of abyss is not a main goal. But if the unit/item cost between doing the easy path or a mix of path 3 and 5 is extremely small I don`t mind doing one of those paths either.

Please share your thoughts. Sorry about the long post.